Relaxation
Your well-being is paramount

An indoor pool. A steam room. A herbal sauna. A brine-rockcrystal-grotto. An infrared cabin. An ice grotto. A fresh-air room. A Kneipp basin. A fitness room. An oasis of peace. That is the wellness zone in the 4-Star-Superior-Hotels in St. Anton at a glance. Here you'll find an Alpine wellness zone, providing pure relaxation in summer as in winter.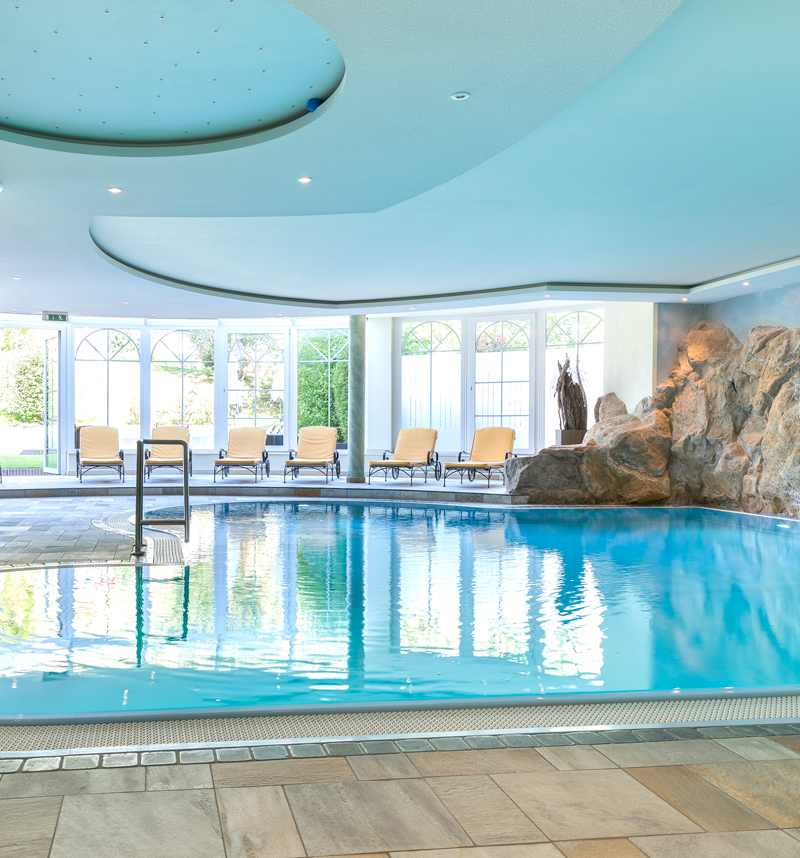 Pooltime
The indoor pool with the dimensions 13x7 metres is a pleasant 30-32 degrees warm and thus promises pleasant temperatures and extraordinary views of the picturesque mountain backdrop of St. Anton. In the separate children's pool, your little ones can enjoy splashing around to their hearts' content, and in the whirlpool you can enjoy the gentle tingling with your loved ones before an invigorating sauna session.
Treatments
Attentive hands will pamper you with the ultimate massage skills, care for your discerning skin and conjure up a happy smile on your lips. Enjoy a facial or body treatment, let our expert Spa-Team beautify your hands and feet and relax with a massage or a bath.